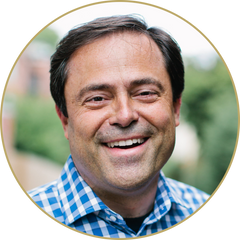 Mark Dever
serves as the senior pastor of Capitol Hill Baptist Church in Washington, DC. A Duke graduate, Dr. Dever holds a M.Div. from Gordon-Conwell Theological Seminary, a Th.M. from The Southern Baptist Theological Seminary, and a Ph.D. in Ecclesiastical History from Cambridge University. He is the president of 9Marks Ministries and has taught at a number of seminaries. Dr. Dever has authored several books and articles, most recently, Discipling, The Compelling Community and The Church: The Gospel Made Visible. He and his wife Connie live and minister on Capitol Hill, with Connie giving much of her time to creating a childrens' curriculum (PraiseFactory). They have two adult children.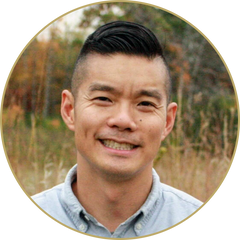 Steven Lee
is the Pastor for Preaching and Vision of the North Campus of Bethlehem Baptist Church in Minneapolis. Prior to that, he served as the Pastor of Small Groups & Community Outreach at College Church in Wheaton, Illinois. He is married to his wife Stephanie, and they have five children. Steven graduated from Bethlehem College & Seminary with a Master of Divinity.
John Piper
is the founder of DesiringGod.org and served for 33 years as the Senior Pastor of Bethlehem Baptist Church in Minneapolis, MN. He is the Chancellor of Bethlehem College & Seminary and is the author of more than 50 books. He earned his BA from Wheaton College, DB from Fuller Theological Seminary, and DTheol from University of Munich.

Joe Rigney
serves as President and Associate Professor of Theology and Literature at Bethlehem College & Seminary. He is the author of five books, most recently More than a Battle: How to Experience Victory, Freedom, and Healing from Lust (B&H, 2021). Joe is also a pastor at Cities Church in St. Paul and serves as a teacher at DesiringGod. Beyond teaching, writing, and preaching, Joe loves to play baseball with his three sons and spend time with his lovely wife Jenny.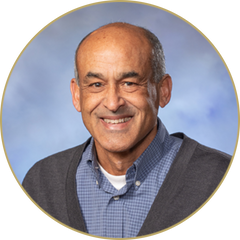 Kenny Stokes
serves asPastor for Preaching and Vision, Downtown at Bethlehem Baptist Church where he provides pastoral leadership and oversight of Bethlehem's church planting work, the Treasuring Christ Together (TCTN) church planting efforts, and the Church Planting concentration at Bethlehem College & Seminary. Kenny & Kathy have been happily sustained by grace in their marriage and are the parents of four grown children and 7 grandchildren. Kenny enjoys time with family and friends, lap swimming, reading historical nonfiction, and music.
VIEW ALL SPEAKERS
Click through the group of tables to see publisher's collection of featured titles available online
Shipping & taxes calculated at checkout
Free USPS Media Mail shipping for orders over $99 (U.S. Only)
Added to Cart
Your cart is currently empty.